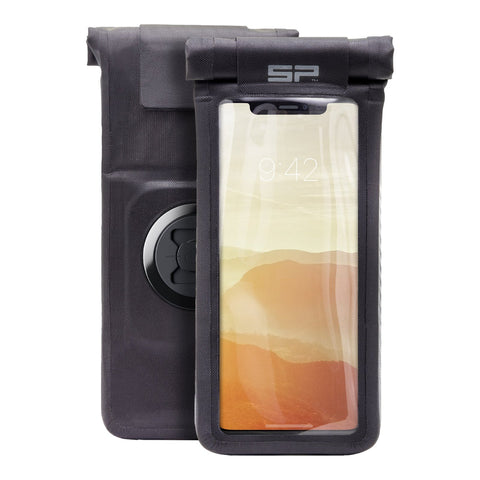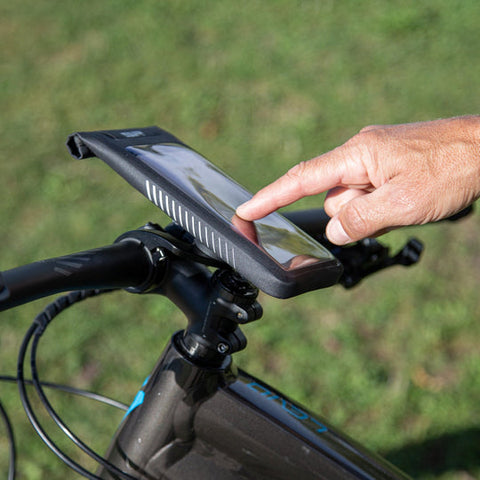 SP Connect PHONE CASES LARGE / SPC
Pickup currently unavailable
Maximum protection for almost any smartphone model with the SPC Universal Phone Case in size L.
Fits all mobile phone models up to approx. 165 x 80 mm
Secure mounting on all SPC mounting heads
Protection against rain, sweat, mud and dust
Good touchscreen operability and camera window
Functional, shockproof and extremely flexible: The SP ConnectTM Universal Phone Case with its gentle fleece insert offers maximum protection for almost every smartphone model. Your phone can also be attached to all SPC mounting heads.
Whether on the bike, motorcycle, in the car, while running, golfing or other activities: Use your smartphone with the versatile Universal Phone Case and protect it effectively from scratches, dirt and rain.
Slide the smartphone into the case, roll down the opening and secure it with the Velcro surface. The scratch-free fleece insert and the adhesive EVA frame allow you to find the perfect position for your phone.
The touchscreen of your phone remains operational as usual with the Universal Phone Case. Thus, your smartphone remains protected from rain, sweat, mud and dust always.